---
An Australian business focused on people
yousta began as a small construction supplies business in 1994 under the name VIP Fastening Systems. With genuine personal service as our foundation, we have grown over the years through word of mouth referrals from loyal customers.
After 25 years as VIP, we changed our name to yousta in 2019 — literally putting 'you' at the forefront of everything we do. One thing that didn't change was our values — we remain committed to our customers and still believe in delivering you the best possible service.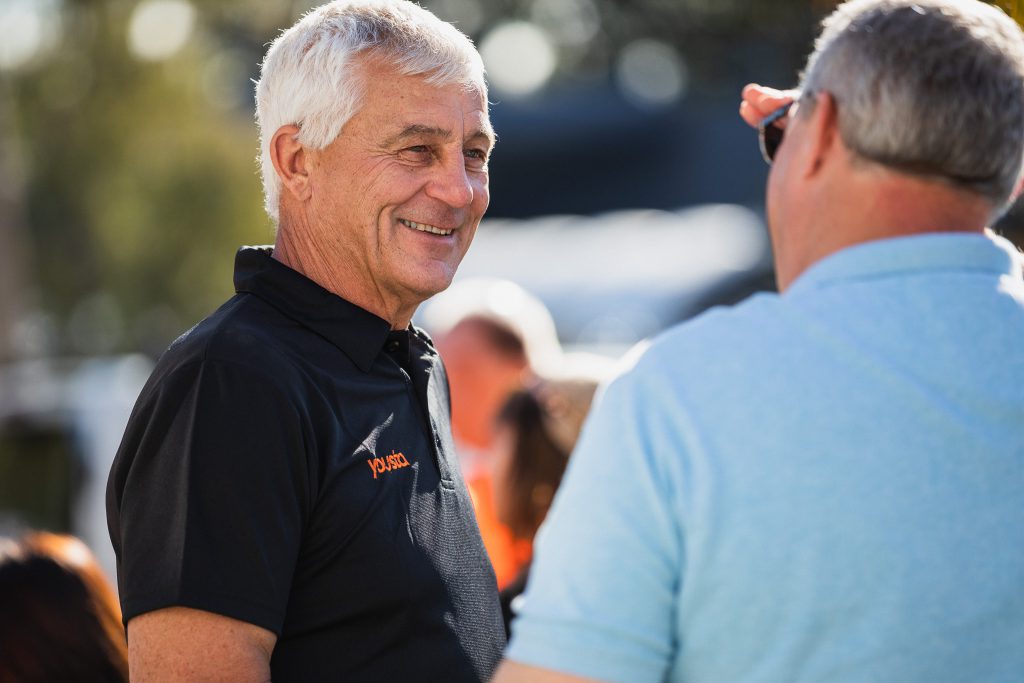 Personal connection at the heart of what we do
Yousta has a loyal customer base and many of our regulars know our longstanding team on a personal level.
When you give us a call, you'll likely speak to Ray, who's been answering phones and servicing your requests for over 20 years now. Ray works tirelessly to immediately respond to your urgent enquiry, so you can be confident that your goods will arrive on time.
If you stop by our warehouse in Revesby, you'll still be greeted by Paul, who'll want to know everything from the details of the project you're working on, down to what you you've got planned for the weekend. Paul's the guy who offers great product advice — as well as his take on life and relationships too.
Meanwhile for those on site, one of our drivers Keith, who's been with us for almost 25 years, knows precisely where to find that street that doesn't exist on Google maps as yet. And to make your life even easier he'll start unloading your goods in the right location, before you've even made it across the site to greet him.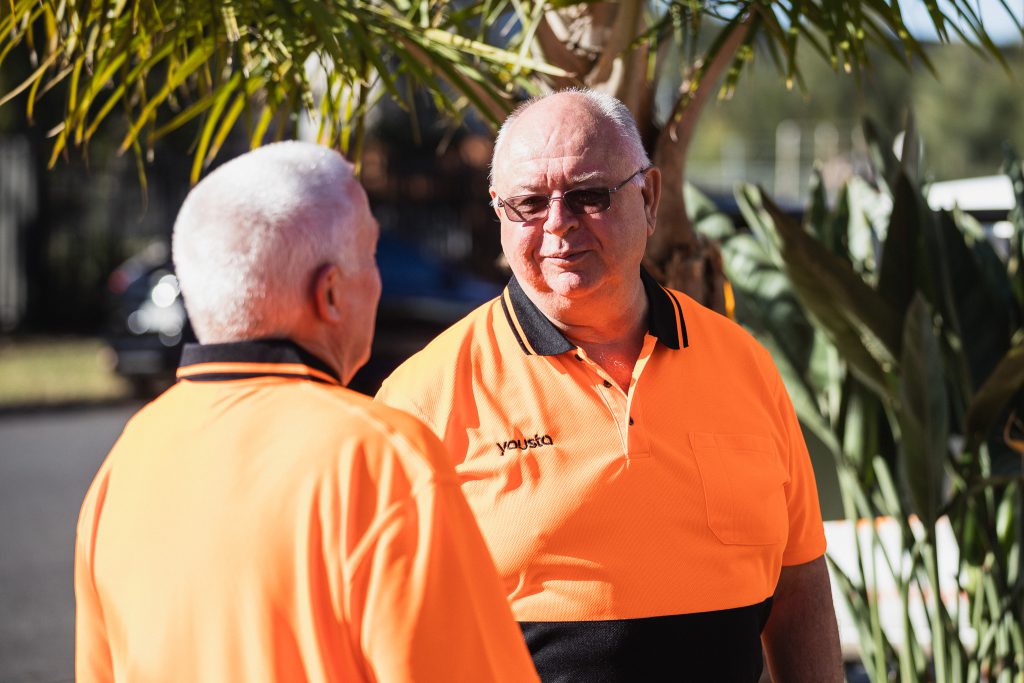 Family working together to learn and grow
Having been involved in the business since the early days, Sam decided to buy the remaining shares in 2017 so he could bring in his daughters, Sally and Jill. With a shared vision for transparency in construction supplies, they have done away with list pricing and provided a platform that allows customers to buy directly online, without the need to apply for an account.
As a team, our focus remains on you, our customer, and on responsiveness to your requests. And we continue to offer independent tradies the same range and service as large construction firms, so you're given the time you deserve, no matter how big or small your request may be.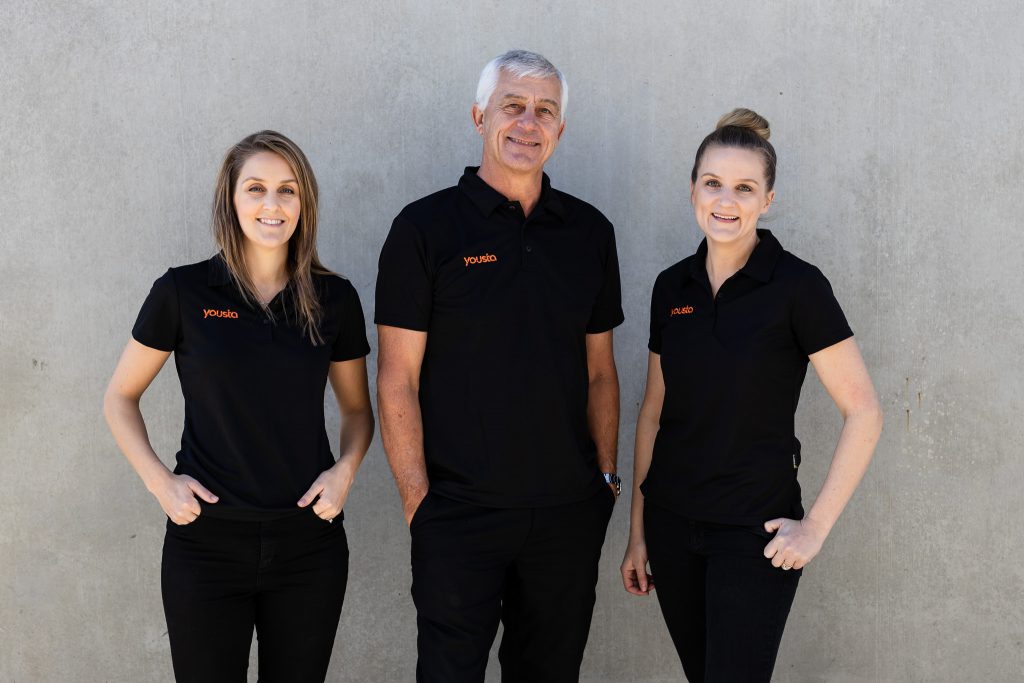 Getting yousta a fresh new look
When we all sat down to discuss what was important, it quickly became obvious that you're at the centre of everything we do.
And that's how we came up with YOUSTA — Screws, Tools, Adhesives, starting with YOU.

Our primary colour is a bright orange, reminiscent of hi-vis workwear, but also friendly and warm. Our logo is drawn from connected shapes, representing both our products and also the connections we form with our customers.
What sets yousta apart is the dedicated people we work with, our genuine personal service and shared passion — building with you.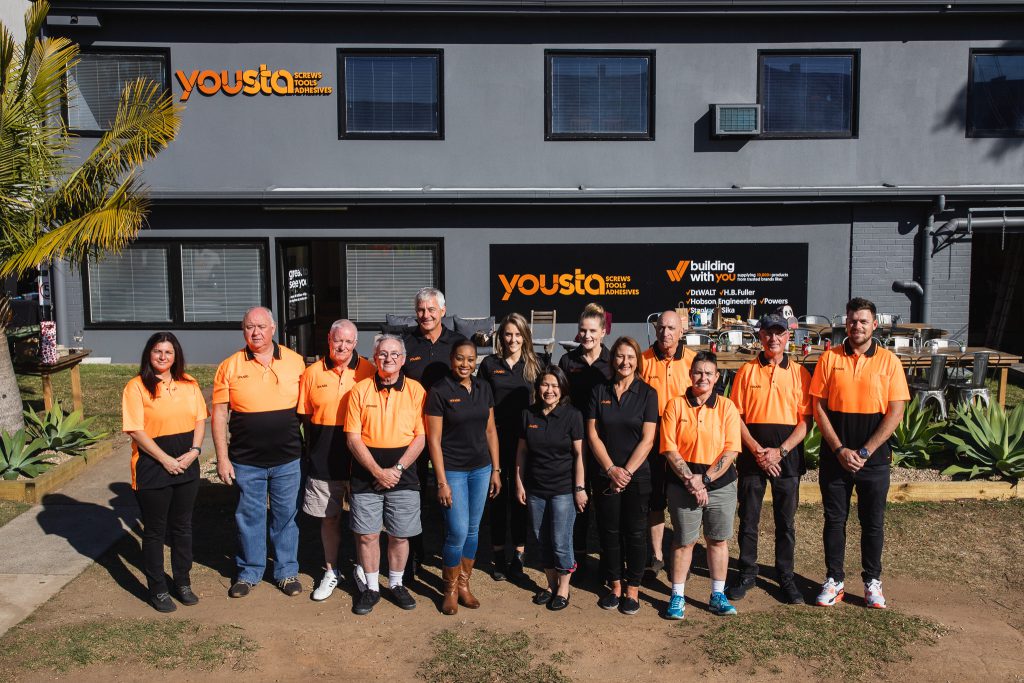 If you'd like to know more about how we can work together, please feel free to contact us.