---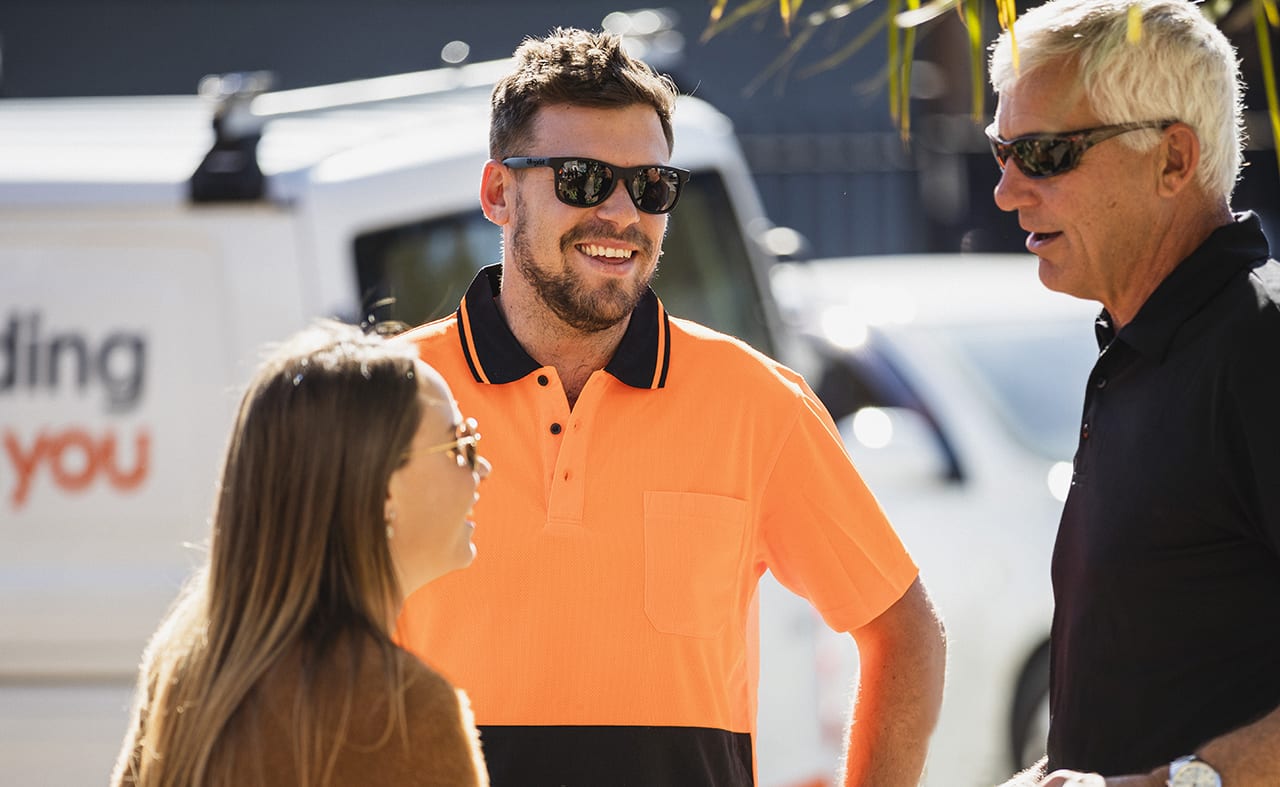 yousta trade supplies customers Sydney
We're here to support the air conditioning, building, drywall, electrical, plumbing and roofing industries, by delivering construction supplies to your site, on time, at the right price.
Here's what some of our customers have to say:
Showcase & Display
"yousta has been getting me out of trouble for years now. When I'm at home planning a job the night before a project kicks off and realise we're still short of a few supplies, I send through a midnight order, and without doubt it's delivered to site the next day. We've had shopfitting jobs all over Sydney and beyond, and there's never been an issue. We keep using yousta because their service is consistently reliable, and they go above and beyond to help you out when $h!t hits the fan."
Daniel Hooykaas, Site Manager
Geddes Metal Roofing
"I buy my fasteners and sealants through yousta. They have a big range of silicone's, rivets, screws and drill bits in stock, so when I'm running low, I just stop by their warehouse in Revesby. Their service is quick, so I'm back out on the job in no time. Their prices are good too."
Troy Geddes, Roofer
Watsons Building Services
"Nothing seems like it's too much trouble for the guys at yousta. From urgent orders, to strange product requests, they'll go the extra mile to help out their customers. I've been sourcing my building supplies through them for years and I can't fault their service."
Paul Watson, Builder
Interested in becoming a yousta customer?
To take advantage of our construction supplies delivery service, you can either: